On Monday, July 18, artists from Arts Access and JSDD's WAE Center gathered on Zoom for an exciting evening to celebrate the opening of the 12th annual Collaborative ARTS Exhibit at Rutgers NJMS.
The artists were thrilled to share their work with friends, family, and art lovers during the virtual event. The evening began with opening remarks from Eileen Murray, director of Arts Access, and Monica Schneider-Brewer of the WAE Center, followed by thoughtful comments from Jim Boyce, the deputy chief operating officer at Rutgers NJMS.
After the introductions, a slideshow was presented highlighting the artwork on view in the exhibit. Artists had the opportunity to speak and discuss the inspiration and creative process behind their work. Artists in attendance included Chet Cheesman, Josh Handler, Mike Cornely, Jess Evans, Hassan Daughety, Yasin Reddick and several artists from the WAE Center.
The reception was an exciting way to bring people together to celebrate this talented group of artists. Arts Access artist Tammy Heppner said, "I'm very happy to be in the show and very proud of myself. As long as there's Arts Access around, I'll never stop painting."
The Collaborative ARTS exhibit is on view June 23 – August 31 both in-person at Rutgers NJMS and virtually on exhibbit.com. If you are interested in viewing the exhibit in person, contact julia@artsaccessprogram.org.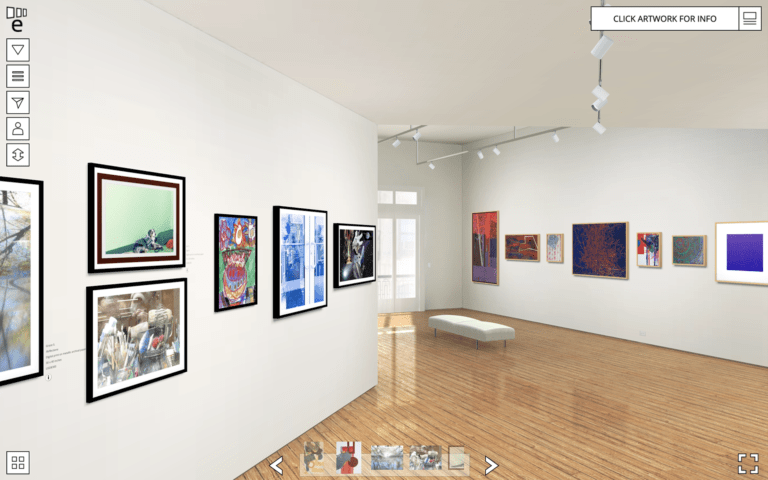 About Rutgers NJMS
The nation's best medical schools are known for providing the highest quality medical education, research, patient services, and community outreach. At Rutgers New Jersey Medical School, these priorities are combined with a commitment to constant innovation and progress as we keep our mission, vision, and values in mind.
About JSDD's WAE Center
JSDD's WAE Center is a holistic, creative and expressive arts learning center for people with disabilities, dedicated to "Finding the Spark Within".
JSDD (Jewish Service for the Developmentally Disabled) is a multi-purpose agency dedicated to providing an integrated program of community education, advocacy, and services for individuals with developmental disabilities and their families. At JSDD the expectations for quality extend beyond what services and supports may be available to what life fulfilling experiences are possible. Our philosophy supports the notion that there are no limits to those possibilities.
The WAE Center Art Studio is a place where members are invited to explore creating fine art through painting, drawing, sculpture, photography, jewelry design, and digital art. Members work both independently and with the guidance and support of trained facilitator mentors in an environment that is founded on neutrality and inclusion.