The arts access staff is made up of caring and dedicated artists. Each individual brings their skillset to the program solely for the purpose of enabling the Arts Access participants to release their creative expression and shine in the artistic spotlight.
Alyssa graduated with honors from from George Mason University where she received her B.F.A. in Dance with a minor in Early Childhood Education for Diverse Learners. Alyssa has both choreographed and performed in works presented at Harris Theater in Fairfax, Virginia and the En.Act Showcase in Oaklyn, New Jersey. She has trained and performed in Santiago, Cuba, Amsterdam, Holland and Paris, France. In addition, she currently teaches dance and gymnastics to children aged 2-15 in Somerville and Bridgewater, NJ.
Andrew attended Northern Virginia Community College for art and graduated from the Joe Kubert School of Cartooning and Graphic Art. He later worked for McNabb Studios as a computer graphics production assistant, creating ads and packaging materials for Topps Trading Card Company, Marvel Comics, and Comic Images. Andrew has held positions in production at Telegraphics (working on the U.S. Military magazine The Preventative Maintenance Monthly) and toy manufacturing at McFarlane Toys (painting prototypes for licensed properties such as Aliens, Predator, Conan, NASCAR, MLB, NBA, and the NFL). Andrew also worked as a cartooning instructor at the Peck School in Morristown, NJ. He is currently working on the fourth issue of his self published comic book series, Grizzly and Caticus. He attends various conventions throughout the Northeast promoting his book.
Arianne graduated with highest honors from the College of Imaging Arts and Sciences at Rochester Institute of Technology. She has a BFA in Studio Art, with a focus on Painting and a concentration in Literary and Cultural Studies. Arianne's paintings and printmaking have been featured in various local and international exhibitions. Arianne has also made numerous paper dresses for the company Schurman Fine Retail Group for display in their Papyrus stores throughout the US and Canada. She also has done several window displays for Papyrus throughout Manhattan, including Grand Central Station and SoHo, and in West Palm Beach, Florida. Arianne facilitates a local writer's group in Rockaway, New Jersey, and is currently working on co-writing and illustrating a graphic novel series with her brother.
Eileen received her Bachelor of Arts degree in Advertising Design from The College of New Jersey. She previously worked as a painting facilitator and assistant director at Arts Access, and as an Art Director and Creative Group Manager at Logical Design Solutions in Morristown. Eileen utilized her talents as a freelance graphic designer to create innovative and award-winning designs for Hunter-Douglas, Hershey's and Blue Cross Blue Shield, and others. She is also a professional fine artist whose work has been exhibited in a number of solo exhibitions including the Lawrence Pavilion Gallery at Summit Medical Group, Berkeley Heights. She has also exhibited in shows such as the Contemporary Art Network in New York City, the Smithtown Arts Council juried exhibit in St. James, NY, the national juried exhibition at the R&F Gallery Kingston, NY, and the NJ juried exhibition in the Park Avenue Club in Madison.
Heather received her BFA in Dance Pedagogy and Performance from The Hartt School of Music. Her performing credits include Jacobs Pillow, Full Force Dance Theater, Mojalet Dance Collective, Ellen Stokes Shadle Danceworks, The Connecticut Opera and Hartford Ballet. Heather also serves on the board of the Dance Innovations Performance Foundation in Chatham, NJ and is the NJ Dance Competition Chair for the National Society of Arts & Letters. In addition, she is a National Society Arts and Letters Modern Dance recipient (Washington, DC).
Joseph graduated from the Art Institute of Pittsburgh where his studies focused on industrial design. He has worked as a sculptor and scenic artist on movies, commercials, and for various companies. Throughout his career, Joe has constructed props and sets for the Hasbro Toy Show, the Orlando Science Center, Universal's Islands of Adventure (The Amazing Adventures of Spider-Man, Men in Black, Seuss Landing), Loew's Portofino Bay Hotel, Walt Disney's 25th Anniversary Celebration and Downtown Disney's Bongo's Cuban Cafe & Lego store, and Sea World's Journey to Atlantis ride. Joe also worked as a project manager for the Tampa Bay Buccaneers' Pirate Ship for Raymond James Stadium. He was an assistant art director for Universal's CityWalk.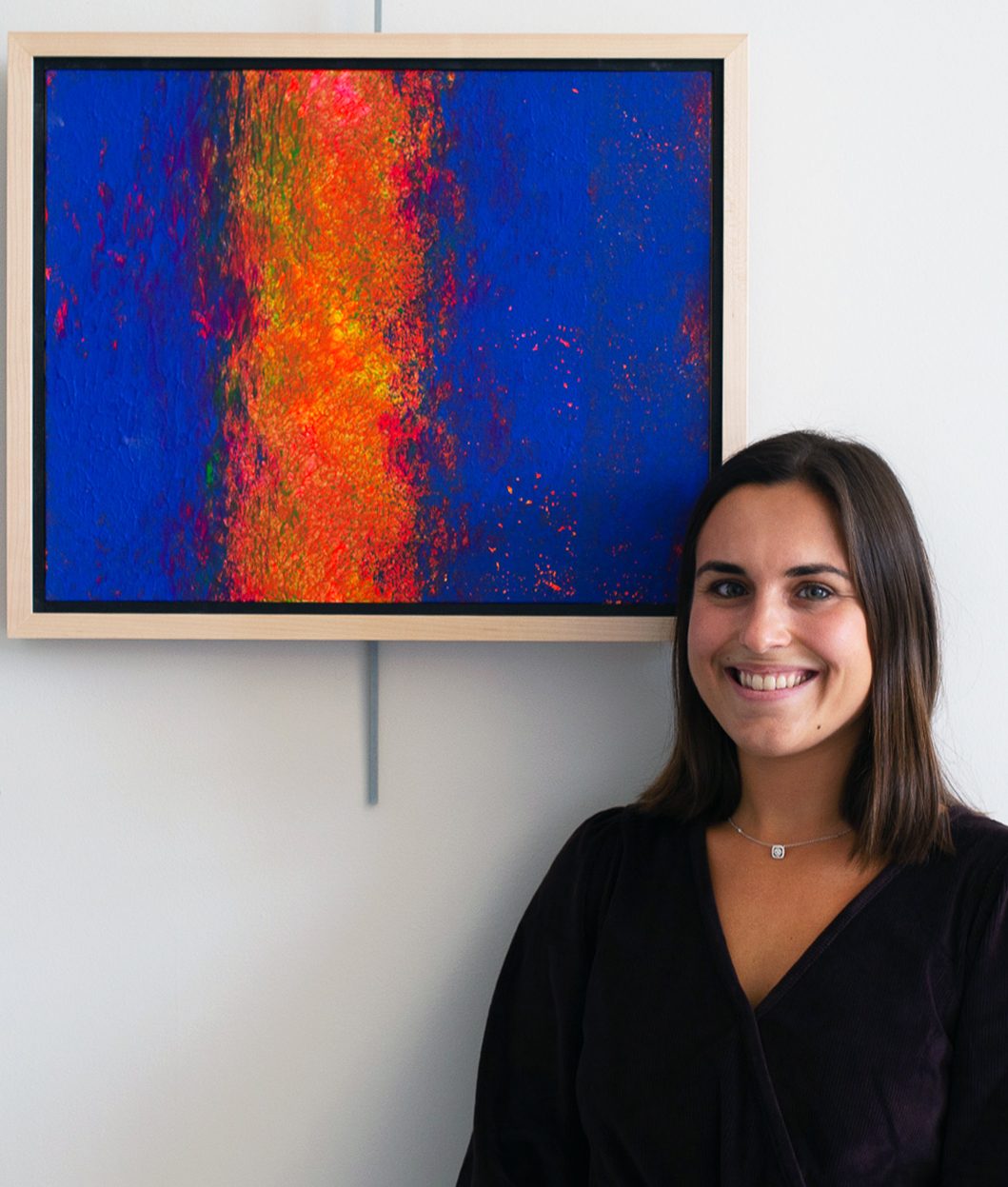 Julia graduated with honors from Marist College, where she earned a B.A. in Communications with a concentration in Journalism and Public Relations. She is a published writer specializing in arts and culture for publications based in New York City and Long Island. Before joining Arts Access, Julia served as the assistant director of a fine art gallery in Bridgehampton, New York, where she curated and managed an extensive collection of Post-War and Contemporary art. She is also the digital marketing manager at Markel Fine Arts, a contemporary gallery in New York City specializing in works on paper. She recently began curating independently, and presented a group show of drawings and paintings by emerging east coast artists in June 2021.
Mike Christie has been involved with Arts Access' Drama Program for over ten years. He previously held the Drama Facilitator position from May 2013 to August 2014. He originally came to Matheny as a drama volunteer in March 2007. Mike holds a B.F.A. from Carnegie Mellon University's School of Drama, where he graduated with University and College Honors. He also holds a Master's of Arts Management degree from CMU's H. John Heinz III College of Information Systems and Public Policy. Mike has interned and worked for various local and regional theatres, such as City Theatre (Pittsburgh) and Bucks County Playhouse.
Peter obtained his Bachelor of Arts degree in Sociology from Rutgers College of Arts and Sciences. He received his Master of Library Science degree from Rutgers School of Communication, Information, and Library Studies. Throughout Peter's career, he has worked as a librarian and currently teaches Sunday school. For many years, he worked as an assistant editor at H.W. Wilson Co., a publishing house located in the Bronx, NY. Peter also spent time working for the U.S. Census Bureau. Because he has a brother who is autistic, Peter has always had an interest in helping those with special needs. He says that working at Matheny and helping provide individuals with access to the dynamic Arts Access program is truly a rewarding experience.
Stephen first joined the Arts Access crew as a Transporter, tasked with the responsibility of seeing clients to their regularly scheduled appointments. Since then, he has taken on more responsibilities, receiving a promotion to Visual Arts Facilitator and becoming an indispensable part of the team.