Arts Access artist, Dani Urso-King, will be part of the Wizards of Age exhibit presented by the Heidi Gallery at JSDD!
The Wizards of Age exhibit features work by local artists who utilize the mediums of collage, assemblage, montage, and decoupage. The exhibit examines how each artist selects a wide variety of media and materials, recomposes them and imbues the work with a sense of magic and wonder. Dani's painting Untitled mixed media piece was selected to be part of this exciting exhibit.
The exhibit will be in-person at the Heidi Gallery, located at 310 Eisenhower Pkwy, Livingston, NJ, May 1 through June 25, 2023. Additionally, there will be an opening reception on Sunday, May 7 from 3-6pm, as well as an artist talk and closing reception on Sunday, June 25 from 2-4pm. Gallery hours are Monday through Friday from 9-5pm, and by appointment.
And congrats, again, Dani!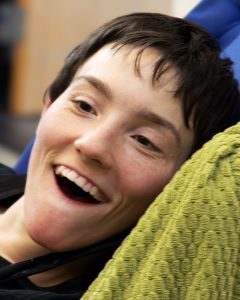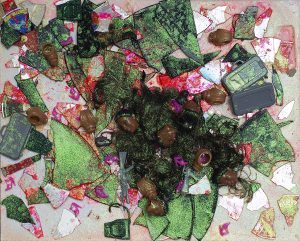 Untitled by Dani Urso-King