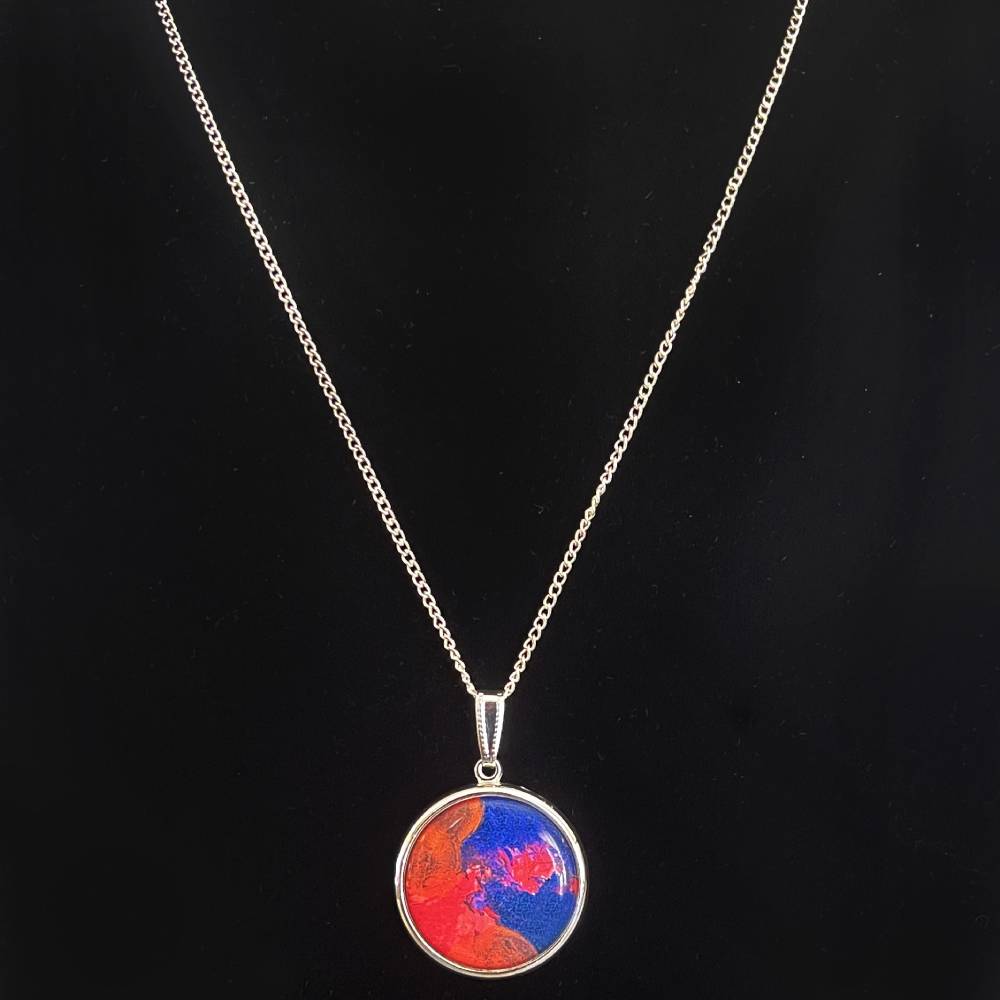 Bracelet and Necklace Set by Jasmine Oliver by Amy Myers
Bracelet and Necklace Set by Jasmine Oliver by Amy Myers
$60.96
Listed in Accessories, Merchandise
Add elegance to any look with this beautiful bracelet and necklace set from Arts Access. Featuring a complementary color palette based on original works of art, this pair makes for the perfect gift. Purchase both together and receive special bundle pricing.
Featuring:
Bracelet:
Round, silver-plated pendant
Adjustable bangle-style fits wrists of all sizes
Packaged in black organza bag for a stunning gift presentation
Necklace:
Round, silver-plated pendant
18″ silver chain
Box included for a stunning gift presentation
Artwork:
"My Jasmine Connection" by Jasmine Oliver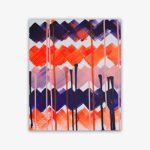 Jasmine is a versatile artist and dancer with a vibrant personality that shines through in her work. She is influenced by her feelings, family, and music, and prefers to work in a freestyle manner using everything around her for inspiration and allowing her creativity to flow onto the canvas. Each of her painting and dancing sessions are different from the last, always letting her imagination take control. She has a curiosity for mixing colors and an eye for detail, especially when it comes to drawing her favorite cartoons. Jasmine has been bringing hip-hop to Arts Access with her dance choreography. She loves to draw inspiration from social dancing and music videos to create large group works for herself and others, and "wants everyone to have a good time while performing or watching her work," according to dance facilitator Alyssa Thostesen.
See More Work By Jasmine Oliver »
Amy is a diligent and meticulous artist. Her work, which includes digital art, drama, dance, and writing, frequently represents her dreams or are reflections on personal experiences. Amy has stated that her artwork is the best way for her to show people what is in her head. Her acrylic paintings tend to feature overlapping brushstrokes, as she prefers to cover the entire canvas.
Amy's digital art typically consists of a limited palette, featuring just 1 to 4 colors. Her paintings feature overlapping brushstrokes, with a few different types of brushes or media that the digital painting program can manipulate. Amy likes to apply the brushstrokes herself using a Wacom tablet screen and stylus. She will generally have the facilitator reposition the canvas on the Wacom screen so she can access the areas needed to make sure they are filled with the colors she chooses.
When it comes to naming her art, Amy frequently uses the words "Dream" or "Mixed Up" in the titles, such as "Amy's Happy Dream," "Mixed Up and Bad Dreams," or "Amy's Dream." These themes and motifs are also seen in Amy's drama and writing projects.
In the summer of 2019, Amy participated in a special collaboration with RVCC, in which she and fellow Arts Access artist, Paul Santo, studied theatre production at Raritan Valley Community College. The course was a great learning experience, in which Amy and Paul learned and practiced new techniques alongside other theatre students. The course culminated in an intimate performance by the entire class. Just a couple months later, Amy was able to put those new skills to work when her play "The Monsters Go Away" was selected to be part of the Full Circle 2019 stage show.
Amy has said that she loves to paint because "it's very relaxing to me," and that Arts Access is special to her because, "it lets me be Amy."
See More Work By Amy Myers »