$30.00 – $350.00
Listed in Acrylic on canvas, Prints
Acrylic on canvas, 13″ x 16″.
"I like to try lots of different things in my art. I like to be consistent. I like to paint all the time." Kevin White
A printed copy of the original work, size small. All prints use archival ink on premium paper.
Size: Acrylic on Canvas, 8.5×11″ Print, 13×19″ Print, 17×22″ Print
Year of Artwork: 2009, 2018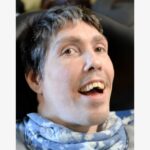 Kevin was a dedicated artist who worked persistently to create an impressive portfolio of artwork. Some of his favorite mediums include paint, digital art, and sculpture. Kevin's art has been shown at a number of exhibitions including The Atrium Gallery in Morristown, Grounds for Sculpture in Hamilton, NESC Gala in NYC, Monmouth Museum in Lincroft, Bernardsville Library, UMDNJ Medical School in Newark, and the Johnson & Johnson IT Building in Raritan.
See More Work By Kevin White »