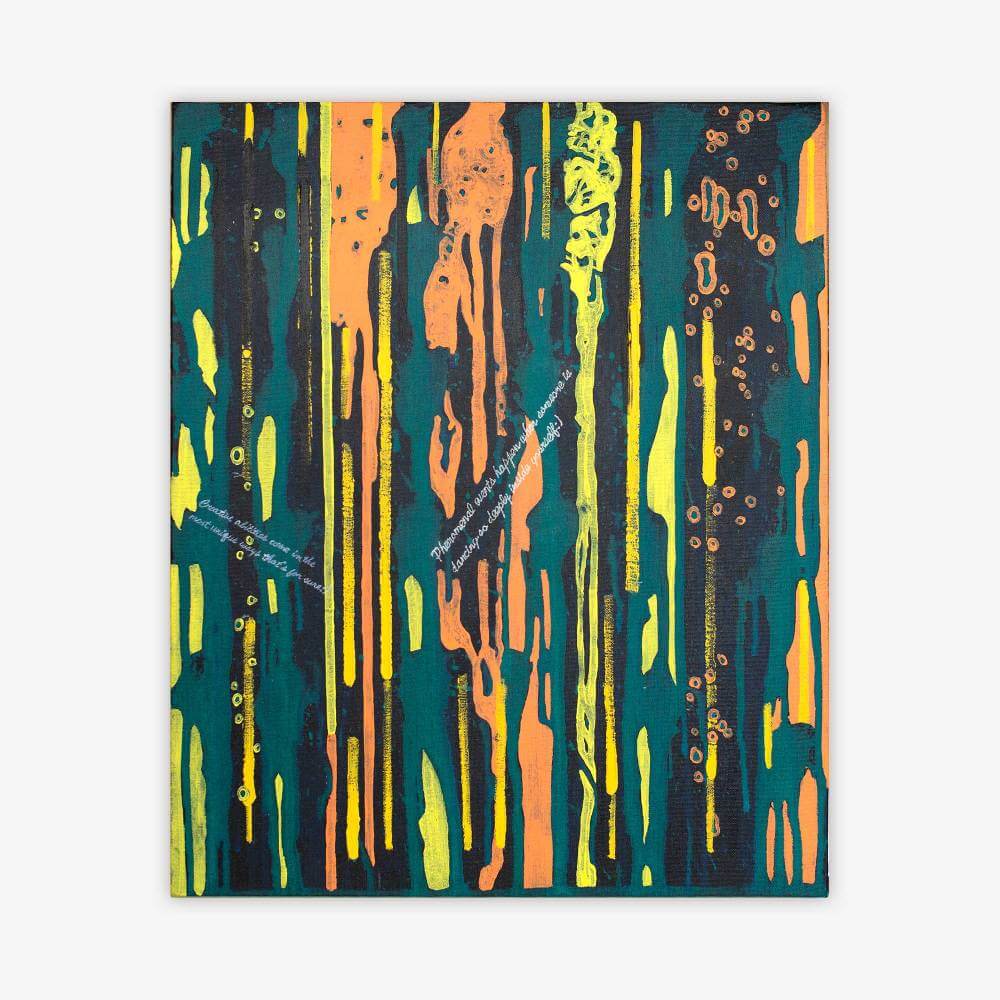 Untitled by Isabell Villacis
Untitled by Isabell Villacis
$30.00 – $50.00
Listed in Acrylic on canvas, Prints
Acrylic on canvas, 16 x 20. The original painting is not framed yet; however, prints are available in three different sizes. Please let us know if you are interested in purchasing the original painting.
A printed copy of the original work, size small. All prints use archival ink on premium paper.
Size: 8.5×11″ Print, 13×19″ Print, 17×22″ Print
Isabell dances, paints, creates 3-D sculptures, and is working on a book about her life as an artist. She has been part of Arts Access since 2011, and she likes that she "can be myself, be the person I truly am." Isabell particularly likes to create digital art and sculptures. Her writing, she says, enables her "to come out of my shell. I express a lot of my feelings in my writing." Peter Giessner, Arts Access Writing Facilitator, points out that Isabell "is very attuned to what's going on in the world. She writes about shootings, bullying, discrimination against the LGBT community. Her writing is very inspired." It is obvious to Visual Arts Coordinator Andrew Edge that, "Isabell spends time outside Arts Access thinking about what she wants to do. Often, she will arrive with a text on her phone that she wants to incorporate into her digital painting." Isabell feels "very fortunate to be part of this wonderful program. The professional team I'm working with is wonderful. They believe in me, and I believe in myself as an artist and as a person. Sometimes, I can't find the words when I talk, so through my artwork, I create my own language. I'm very astonished at how far I've evolved as an artist. Art is freedom." Her biggest inspiration, though, is her mother, Ana. "She motivates me to keep doing my artwork and my writing." The greatest thing about Isabell's participation in Arts Access, according to her mother is, "There are no limitations. Isabell can do whatever is in her mind."
See More Work By Isabell Villacis »