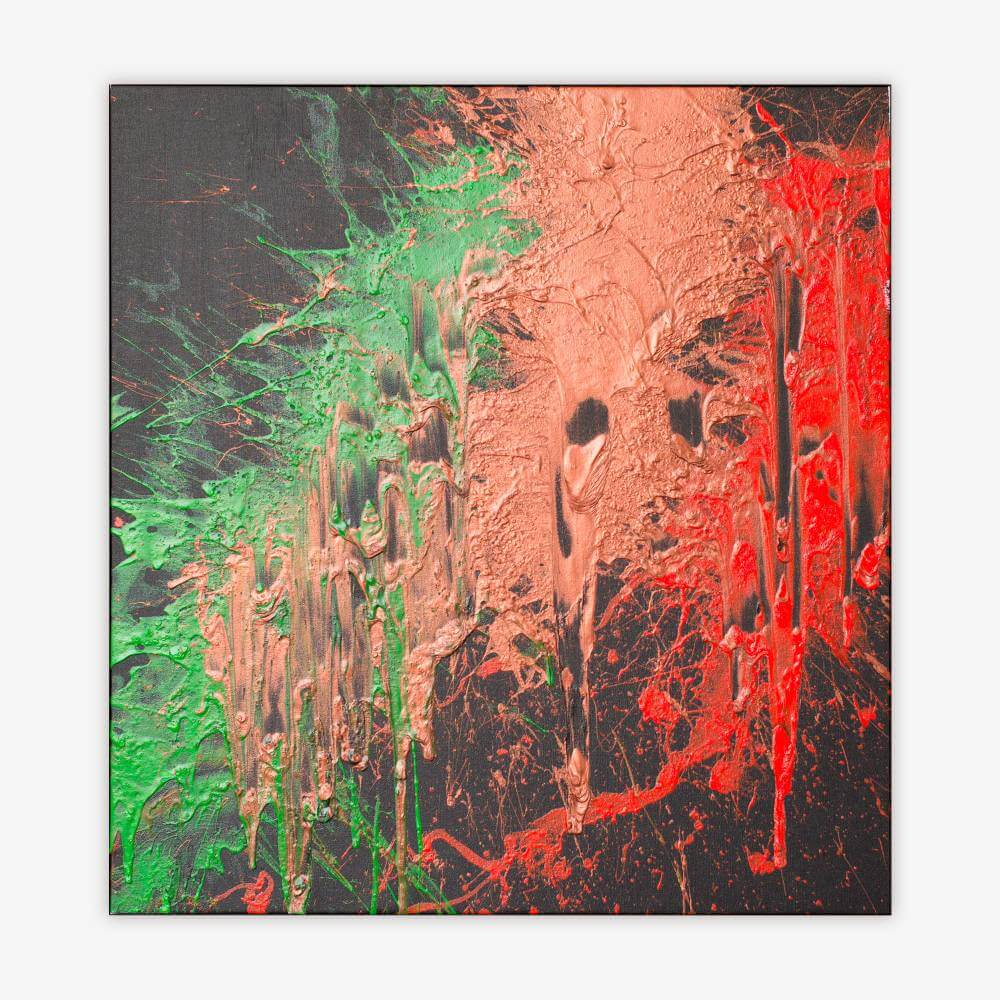 Untitled by Chris Saglimbene
Untitled by Chris Saglimbene
$30.00 – $600.00
Listed in Acrylic on canvas, Prints
Acrylic on canvas, 31″ x 33″.
"To be honest, I don't remember much about this painting. But I can tell you that most likely, with the dark background and the light colors in the foreground, that I was trying to cover up a dark time in my life. It's just an educated guess. But, as far as who I'm influenced by…you know what? I am me and there's nobody like me." Chris Saglimbene
A printed copy of the original work, size small. All prints use archival ink on premium paper.
Size: Acrylic on Canvas, 8.5×11″ Print, 13×19″ Print, 17×22″ Print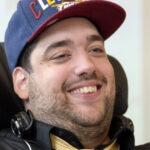 Chris refuses to be defined by his disability. "If you close your eyes for a second," he says, "and you picture the brain with wires, the best way to describe what I have is a fray in my wiring. The messages that are being sent to my legs aren't getting there. I don't consider myself to have any limitations. Whatever obstacle I see, I tend to knock it down." Since becoming part of Arts Access in 1999, Chris has been a painter, choreographer, writer, and performer. The themes of his visual artwork range from video games to movies to baseball. "People like my splatter paintings," a technique, he says, that is "like life. You don't dictate where the paint goes. It goes where it wants." As a choreographer, Chris has created a dance tribute to Michael Jackson and a dance-fight piece called Reptile Theme, inspired by the video game, Mortal Kombat 9.  He's written poetry and screenplays and has had several pieces published in Writes of Passage -- A Collection of Prose by Arts Access Writers. And, as an actor, he starred in a Matheny production of Phantom of the Opera. In 2019, Chris' play, Band on the Run was performed in a staged reading by Premiere Stages, Kean University's professional theatre company in Union, NJ. It was part of the New Jersey Theatre Alliance's annual Stages Festival. The play is a romantic comedy about a group of young people who fall in and out of love and form a band to raise money to save a favorite neighborhood pizzeria from going out of business. Chris was also one of three Arts Access artists who were featured in the 2013 documentary, Into the Light, which followed three artists as they prepared for the Arts Access Program's 15th anniversary in 2008.
See More Work By Chris Saglimbene »