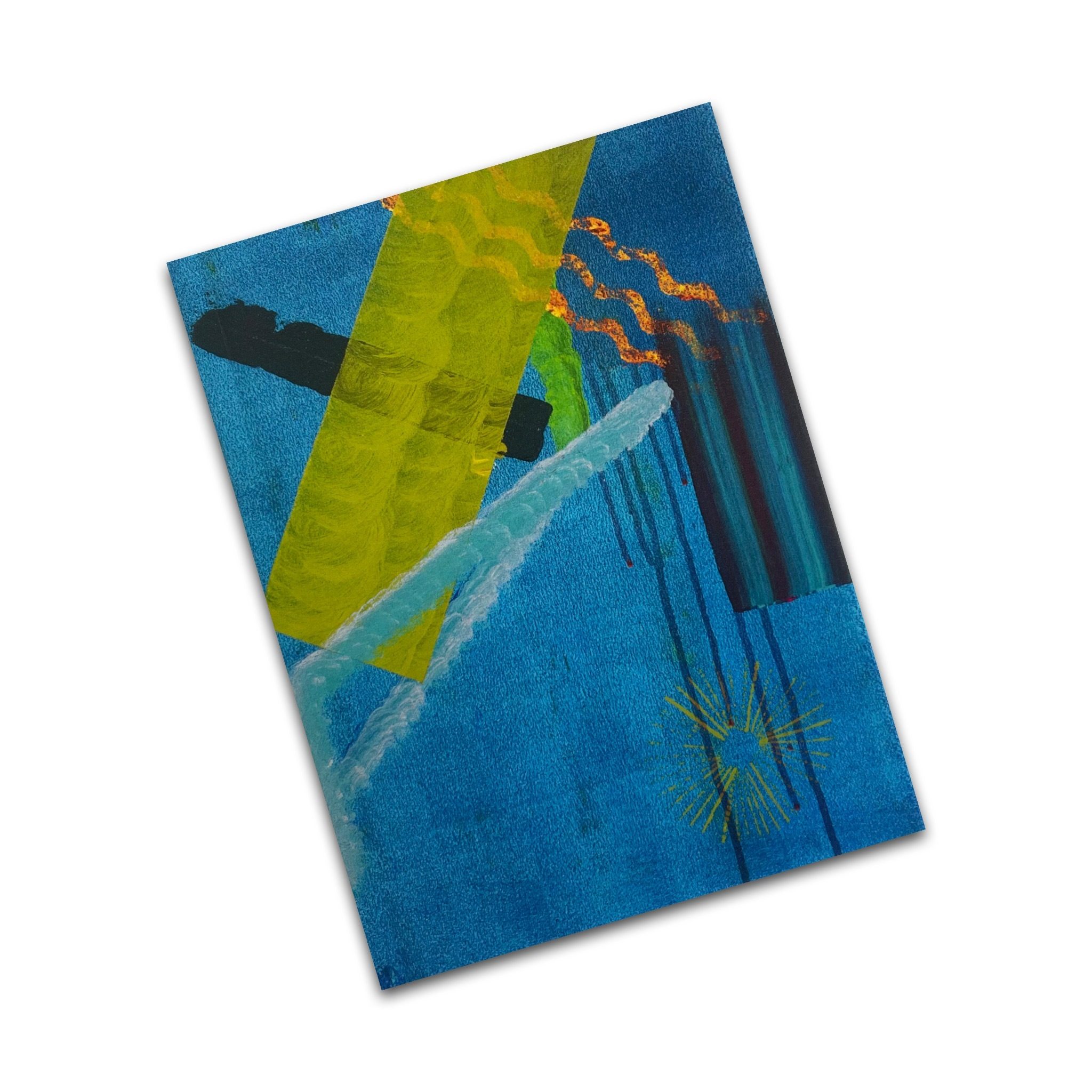 Notebook Based on "The Barry Manilow" by Bari Kim Goldrosen
Notebook Based on "The Barry Manilow" by Bari Kim Goldrosen
$15.01
Listed in Merchandise, Stationery
Stay organized and find inspiration with the NEW hard cover Arts Access notebook. This compact notebook is perfect for sketching, taking notes, journaling, and more!
Featuring:
100 blank pages
Velvet laminate, suede-like feel
Black ribbon bookmark
4.25 x 6 inches overall
Bari Kim has been a participant in the Arts Access Program for many years. She often uses marker and crayons on paper or vinyl figures to create art using her own hand. Since the introduction of virtual facilitation, Bari Kim has started delving into the painting chart system. She enjoys exploring new and unusual tools, such as rollers, spatulas, and egg beaters. Bari Kim has also started experimenting with mixing her own unique colors and choosing different paint qualities and methods of application, such as splatter effects, to take her artwork in a new direction.
See More Work By Bari Kim Goldrosen »