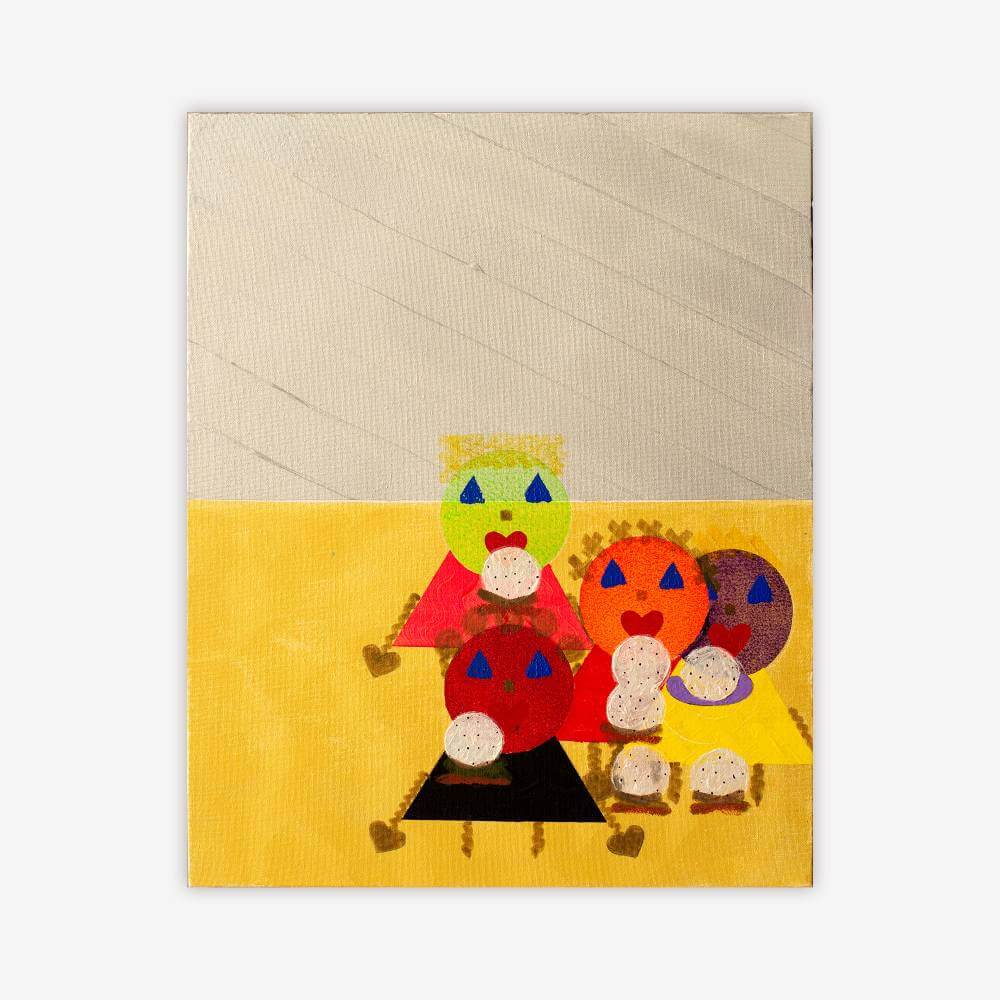 Campfire at a Campground by Tammy Heppner
Campfire at a Campground by Tammy Heppner
$30.00 – $50.00
Listed in Acrylic on canvas, Prints
Acrylic on canvas, 16″ x 20″. The original painting is not framed yet; however, prints are available in three different sizes. Please let us know if you are interested in purchasing the original painting.
"Campfire at a campground. People are having a cookout and roasting marshmallows and having S'mores and all the people are miniature soldiers named Moe, Mickey, Marsha and Mini. Where did they come from? They came from the North Pole with jolly Saint Nick because they are sunbathing in front of the lake in the summer time. Then the mini soldiers turned into the three musketeers because then the angel appeared to them and said to them let's have chocolate." Tammy Heppner
A printed copy of the original work, size small. All prints use archival ink on premium paper.
Size: 8.5×11″ Print, 13×19″ Print, 17×22″ Print
"I like to create my own colors. I like creating different shades of red, blue, yellow, purple, pink, and green. Sometimes, I use colored pencils after I've painted to add another texture." Arts Access artist Tammy Heppner was describing a technique used in one of her paintings, an elaborately named creation called "Frozen Icicles in the Mountains in Virginia Because It Was a Stormy Day". Tammy has a distinctive method of painting, creating a title before she begins creating the artwork. That determines what canvas, shapes, colors, and techniques she uses. The titles of Tammy's paintings are usually very long, so when her pieces are exhibited, the title often has to be abbreviated. Her visual artwork has been featured at such venues as the Morris Museum, Rutgers New Jersey Medical School, and the Grounds for Sculpture in Hamilton, NJ. In addition to her painting, Tammy is also a prolific writer. Her first book, My Favorite Things, enables the reader to see the world through her eyes. Her writing has also been featured in Writes of Passage – A Collection of Prose by Arts Access Writers. Tammy, says Arts Access Director Eileen Murray, "writes from the heart, and her love of family, friends, nature, and her faith shine through her words."
See More Work By Tammy Heppner »